Gordon Ramsay's perfect burger tutorial
21 Grill Recipes That Aren't Burgers
Everyone loves a good ol' fashioned, all-American barbecue. What better way to bring friends and family together than over some food and drinks? However, the traditional hamburger and hot dog combo threatens our waistlines—and, frankly, it's getting old! So, we've compiled a list of recipes that are sure to shake up your next BBQ and help you stay slim during the summer months. We'll walk you through everything from grilled apps to mains and even grilled desserts, all of which are sure to make your next party the highlight of the BBQ season. And if you or your family can't shake that craving for burgers, then make sure to discover these 40 Popular Burgers—Ranked! before you eat another patty again!
Appetizers
Serves:4
Nutrition:332 calories, 30.7 g fat (6.4 g saturated fat), 12 mg sodium, 16.7 g carbohydrates, 11.1 g fiber, 2.0 g sugars, 3.4 g protein
Guacamole is a fan favorite, and it makes an ideal, nutritious appetizer when paired with a healthy chip. Add a surprising twist to your guac this summer by first throwing your avocados on the grill. It's a great taste bud surprise for all your guests.
Get the recipe fromTwo Peas And Their Pod.
Grilled Watermelon Feta Salad
Serves:4
Nutrition:92 calories, 2.2 g fat (1.5 g saturated fat), 108 mg sodium, 18.0 g carbohydrates, 1.2 g fiber, 14.3 g sugars, 2.4 g protein
They say presentation is everything. These light bites feature grilled watermelon sprinkled with feta to bring both color and flavor to your BBQ!
Get the recipe fromamourfoud.
Grilled Chipotle Lime Sweet Potato Fries
Serves:2
Nutrition:114 calories, 2.6 g fat (0 g saturated fat), 121 mg sodium, 22.7 g carbohydrates, 3.0 g fiber, 6.9 g sugars, 2.1 g protein
Like hamburgers and hot dogs, french fries are another iconic American food. But their high fat and sodium content make them unfavorable for a healthy diet. This recipe provides a skinny twist on fries by swapping potatoes for sweet potatoes and the fryer for the grill.
Get the recipe fromPeanut Butter And Peppers.
Grilled Scallop Butternut Skewers
Serves:6
Nutrition:176 calories, 5.5 g fat (2.1 g saturated fat), 204 mg sodium, 9.9 g carbohydrates, 1.0 g fiber, 2.5 g sugars, 21.5 g protein
Summer means seafood, and this recipe pairs fresh, juicy scallops with rich butternut for your healthy seafood fix. The butternut steals the show in this recipe, bringing high levels of fiber (essential for heart health), potassium (essential for bone health), and vitamin B6 (essential for the immune system) to the table.
Get the recipe fromCook The Story.
Grilled Zucchini Roll-Ups
Serves:4
Nutrition:125 calories, 4.7 g fat (2.0 g saturated fat), 200 mg sodium, 7.2 g carbohydrates, 2.4 g fiber, 2.9 g sugars, 14.0 g protein
Bring a Mediterranean flare to your all-American BBQ this summer with this finger food. The recipe combines grilled zucchini with chicken, feta, and hummus—one of the 50 best snacks for weight loss—for a nutritious, tasty pre-meal snack.
Get the recipe fromThe Lean Green Bean.
Serves:10
Nutrition:206 calories, 8.0 g fat (2.1 g saturated fat), 287 mg sodium, 30.1 g carbohydrates, 2.9 g fiber, 2.8 g sugars, 4.4 g protein
Low in saturated fat but high in fiber, polenta makes an excellent grill base for a savory appetizer. Featuring roasted red peppers and thyme spread on a bed of grilled polenta, these bites are sure to keep your guests happy until dinnertime.
Get the recipe fromA Beautiful Plate.
Serves:4
Nutrition:268 calories, 10.9 g fat (1.6 g saturated fat), 94 mg sodium, 43.3 g carbohydrates, 2.0 g fiber, 19.2 g sugars, 1.8 g protein
Haven't you heard? Grilled greens are all the rage this year! Throwing your greens on the grill will help preserve those vital nutrients and add an extra flavor punch to take your BBQ to the next level. Try this recipe for grilled romaine with corn and pickled shallots.
Get the recipe fromHeather Christo.
Mains
Grilled Tuna Skewers With Salsa Verde
Serves:4
Nutrition:545 calories, 34.7 g fat (5.9 g saturated fat), 936 mg sodium, 10.2 g carbohydrates, 3.8 g fiber, 4.0 g sugars, 33.8 g protein
Red, white…and green? This grilled tuna recipe with salsa verde is a great way to spice up your barbecue. Plus, this tuna is a delicious way to sneak in those healthy fats that are oh-so-important for your diet.
Get the recipe fromLaylita.
Serves:2
Nutrition:392 calories, 4.5 g fat (1.4 g saturated fat), 144 mg sodium, 79.7 g carbohydrates, 1.1 g fiber, 2.9 g sugars, 7.3 g protein (not including toppings)**
Oh, yes. You heard right. Pizza! This pizza base features coconut flour and tapioca starch for a healthy pizza dough alternative. Toss the dough right down on the grill and let your guests choose their toppings for a fun, interactive meal.
Get the recipe fromWicked Spatula.
Grilled Fish Tacos With Lime Cabbage Slaw
Serves:6
Nutrition:302 calories, 17.7 g fat (3.8 g saturated fat), 131 mg sodium, 20.8 g carbohydrates, 6.0 g fiber, 2.7 g sugars, 17.7 g protein
Fish tacos are a foodie favorite. Most menus, however, feature fried fish and heavy flour tortillas. For a lighter, less-fatty alternative, this recipe proposes grilling your fish, wrapping it in corn tortillas, and pairing it with tangy lime cabbage slaw.
Get the recipe fromCooking Classy.
Serves:3
Nutrition:304 calories, 21.8 g fat (3.6 g saturated fat), 83 mg sodium, 17.6 g carbohydrates, 3.8 g fiber, 2.7 g sugars, 15.5 g protein
Don't worry vegetarians, we didn't forget about you. Tofu works great on the grill and also tastes amazing in a corn tortilla!
Get the recipe fromLove and Lemons.
Grilled Buffalo Chicken Lettuce Wraps
Serves:4
Nutrition:355 calories, 15.0 g fat (2.1 g saturated fat), 641 mg sodium, 13.0 g carbohydrates, 5.4 g fiber, 3.9 g sugars, 44 g protein
You'll get a kick out of this recipe—literally. Spicy foods are one of the best ways to speed up your metabolism. These spicy buffalo chicken lettuce wraps offer a low-carb grill option that will set your metabolism on fire!
Get the recipe fromJoyful Healthy Eats.
Grilled Moroccan Meatballs
Serves:4
Nutrition:303 calories, 12.5 g fat (3.5 g saturated fat), 742 mg sodium, 8.1 g carbohydrates, 0.7 g fiber, 0.7 g sugars, 37.5 g protein
Even if we're tired of hamburgers, we have to admit: BBQs aren't complete without the meat. For a creative way to serve up some meat, try these spiced meatballs with lean ground beef and low-fat yogurt sauce.
Get the recipe fromOnce Upon A Chef.
Serves:4
Nutrition:438 calories, 14.9 g fat (2.6 g saturated fat), 677 mg sodium, 26.6 g carbohydrates, 5.8 g fiber, 23.5 g sugars, 49.0 g protein
This chicken puts a sweet and spicy spin on classic grilled chicken. But don't worry about those extra sugar calories. This recipe calls for healthy sweets like agave nectar and honey to add flavor to the dish.
Get the recipe fromElana's Pantry.
Desserts
Grilled Peaches With Honey Vanilla Frozen Yogurt
Serves:4
Nutrition:186 calories, 7.0 g fat (3.2 g saturated fat), 84 mg sodium, 34.2 g carbohydrates, 2.9 g fiber, 28.0 g sugars, 9.6 g protein
Summer is the season for peaches. It's also the season to grill your desserts. Try this grilled peach recipe with Greek frozen yogurt for a low-sugar, low-fat dessert!
Get the recipe fromCiao Chow Bambina.
Dark Chocolate Grilled Zucchini Bread
Serves:6
Nutrition:323 calories, 5.9 g fat (3.9 g saturated fat), 243 mg sodium, 57.0 g carbohydrates, 2.0 g fiber, 21.3 g sugars, 9.9 g protein
Bread gets a bad rep in the nutrition world, but this dessert bread made with whole wheat flour and maple syrup lets you indulge guilt-free. Plus, it's drizzled in dark chocolate—which makes the list for our 50 Best Weight Loss Tips.
Get the recipe fromAmy's Healthy Baking.
Grilled Fruit Kebabs with Coconut Honey Dip
Serves:4
Nutrition:172 calories, 3.2 g fat (2.4 g saturated fat), 30 mg sodium, 28.8 g carbohydrates, 2.8 g fiber, 25.4 g sugars, 9.5 g protein
Kebabs aren't just for meat! For a light and nutritious dessert, skewer the fruit of your choice and place it on the BBQ. Your guests will love the way the grill makes the fruits they've been eating their entire lives taste brand-new!
Get the recipe fromPretty Handy Girl.
Healthy Campfire Banana Boats
Serves:4
Nutrition:187 calories, 6.9 g fat (3.1 g saturated fat), 583 mg sodium, 33.0 g carbohydrates, 3.7 g fiber, 18.7 g sugars, 2.5 g protein
Banana boats are the lesser known sister of the s'more. This twist on the classic campfire dessert swaps chocolate for dark chocolate and marshmallows for coconut, all without sacrificing flavor!
Get the recipe fromNutrition Stripped.
Grilled Pears with Cinnamon Drizzle
Serves:4
Nutrition:186 calories, 6.4 g fat (1.5 g saturated fat), 61 mg sodium, 34.9 g carbohydrates, 6.5 g fiber, 24.2 g sugars, 1.4 g protein
Like the peach, another popular grilled fruit item is the pear. Spiked with cinnamon—a spice proven to boost metabolism—this dessert is a great way to end your BBQ.
Get the recipe fromA House In The Hills.
Paleo Grilled Cherry Crisp
Serves:4
Nutrition:415 calories, 11.6 g fat (7.2 g saturated fat), 74 mg sodium, 75.8 g carbohydrates, 2.4 g fiber, 17.6 g sugars, 3.5 g protein
Did you know pie can be made on a grill? You do now. This cherry crisp tastes just like your grandma's but it's made with almond and coconut flour, offering a new and improved version of your childhood favorite.
Get the recipe fromFood Faith Fitness.
Grilled Strawberry Shortcake Kebabs
Serves:6
Nutrition:376 calories, 19.6 g fat (6.0 g saturated fat), 267 mg sodium, 48.7 g carbohydrates, 1.2 g fiber, 2.4 g sugars, 3.4 g protein
Ok, we'll admit it. Strawberry shortcake isn't the healthiest, but it's a classic American dessert.
Video: How to Grill Hamburgers on Big Green Egg | Super Burger Recipes with Malcom Reed HowToBBQRight
21 Grill Recipes That Aren't Burgers images
2019 year - 21 Grill Recipes That Aren't Burgers pictures
21 Grill Recipes That Aren't Burgers forecasting photo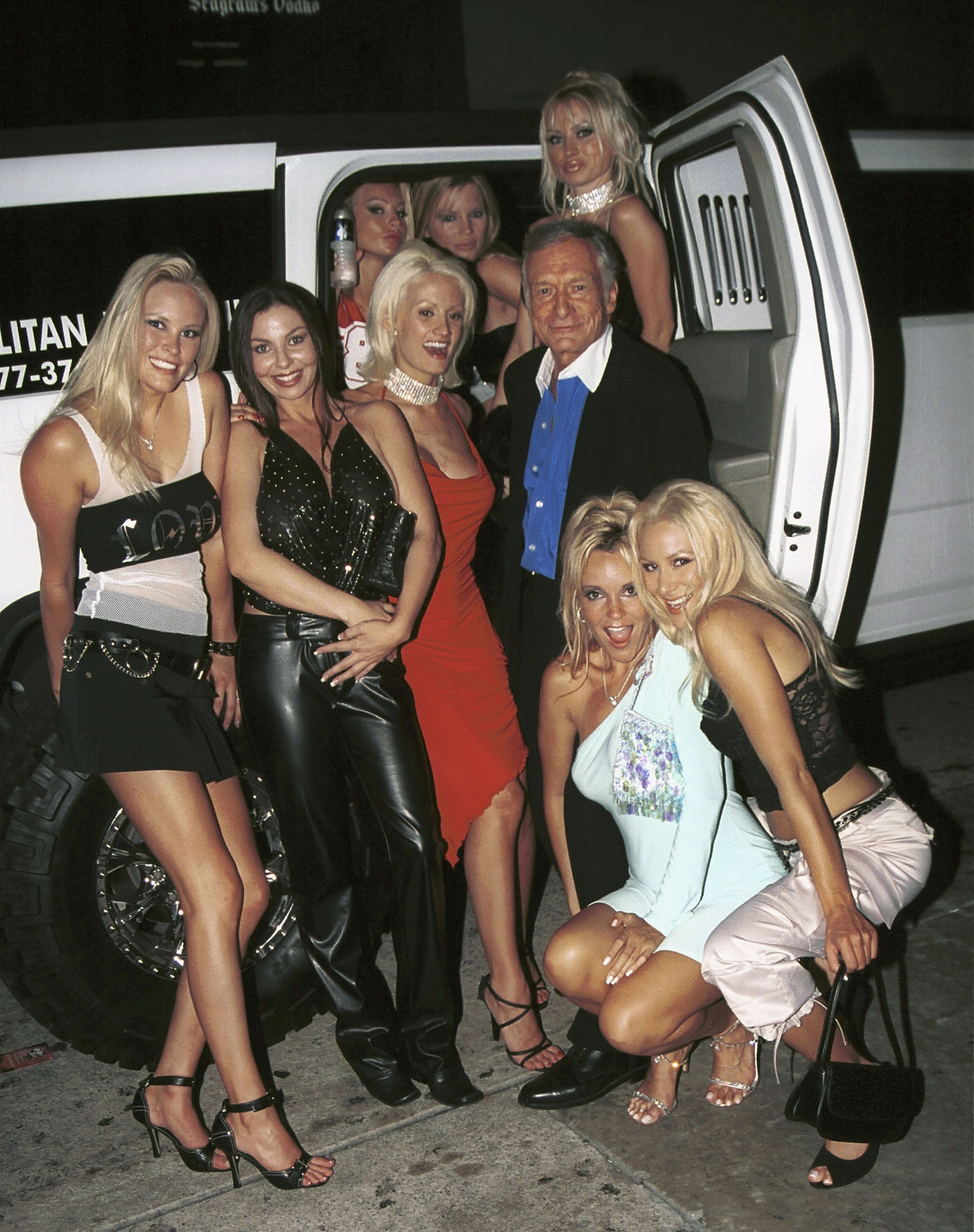 21 Grill Recipes That Aren't Burgers photo
21 Grill Recipes That Aren't Burgers new images
pictures 21 Grill Recipes That Aren't Burgers
Watch 21 Grill Recipes That Aren't Burgers video
Communication on this topic: 21 Grill Recipes That Aren't Burgers, 21-grill-recipes-that-arent-burgers/ , 21-grill-recipes-that-arent-burgers/
Related News
Best Running Shoes: Asics Dynaflyte2
How to Summarize Your Own Medical History
Jnane Tamsna, Marrakech, Morocco
The Simple Way To Cook Pasta Faster
How to Organize Your Garage
Kim Kardashian Just Defended Straightening Her Daughter Norths Hair... Again
Potato Salad with Crème Fraîche
What Do I Do About David
20Times People Got Hit Hard Below the Belt
Some Screens Miss Spread of Breast Cancer
I Went To Rehab For My Technology Addiction
How to Make WeChat Calls to Anyone on Android
Chanel Reverie Parisienne Spring 2015 Makeup Collection
Date: 18.12.2018, 15:42 / Views: 73162
---