How to Make Corn Tortillas
Homemade Corn Tortillas
[link href="http://dailywd.womansday.com/.a/6a00d83452f37b69e201156f2f2d94970c-popup" style="float:right;" link_updater_label="external" target="_blank"]
While I was trying my hand at homemade tortillas the other day, I thought of the the bookMindset. The premise of the book is that there are two types of mindsets, fixed and growth. People with fixed mindsets believe that talent, skill and intelligence are inherent; growth mindset people believe it's possible to get stronger, smarter or more skilled through hard work and practice. My first thought while wrestling with the masa dough: "Oh, no. This is more difficult than I thought. I better send someone out for a package of tortillas." Fixed mindset. Then the growth mindset took over: "This is really worth it, though, if I can get it right. I bought more than 4 pounds of masa harina. Surely by the time I get to the end of the bag I'll be able to make good tortillas!"
Advertisement - Continue Reading Below
Well, it didn't take a whole bag of masa harina to make a decent corn tortilla, but it did take about 10 dry, crusty ones. I used a recipe in Rick Bayless'sMexican Kitchenand hit a snag along the way. He wrote 3 text-heavy pages on making tortillas, so it's impossible to share it all here, but this is what I did in a (rather large) nutshell:
Mixed 1¾ cups masa harina with 1 cup and 2 tablespoons hot tap water, then covered it and let it sit for 30 minutes. At that point you're supposed to add cold water, 1 tablespoon at a time, until the masa harina has absorbed all the water it can but it's still not sticky. I stopped way too soon. I added a couple of tablespoons and, while the dough was still a crumbly mess, I formed my first tortilla. As soon as I pressed the tortilla I realized my mistake, so I went along, working a couple tablespoons of cold water at a time into the dough, forming another tortilla, adding more water, forming another one. I'm pretty sure I came close to adding a full cup of cold water to the dough before it was really ready. The dough is kind of like thick cookie dough, fudgy and kind of stiff, but not sticky and not crumbly. It's actually a pretty satisfying texture. (Reading up on it further I realize I probably should have added more water.)
To make a tortilla, I rolled a golf-ball size ball of dough, pressed it in a tortilla press (first I lined the plates of the press with plastic wrap), then cooked it. I had set up my griddle that covers 2 burners, one burner on medium-low and one on medium-high. You start the tortilla over the low burner for 15 seconds, then flip it to the high burner for 45 seconds, then flip it again, still on the high burner, for another 30 seconds. If you press down on the tortilla while it's cooking, you get nice little browned circles on the underside. (Mine never puffed, which shows I still have work to do.)
Advertisement - Continue Reading Below
Oh, and here's an important part: pile the warm tortillas up under a clean dishtowel. They continue to steam in there and it improves the texture. (You can also steam packaged corn tortillas wrapped in a towel in a steamer basket to improve their texture.)
I've gone on far too long to try your patience with my bean soup recipe, so here are some other soup recipes to try with your own homemade tortillas.
Video: How to Make Corn Tortillas - Food Wishes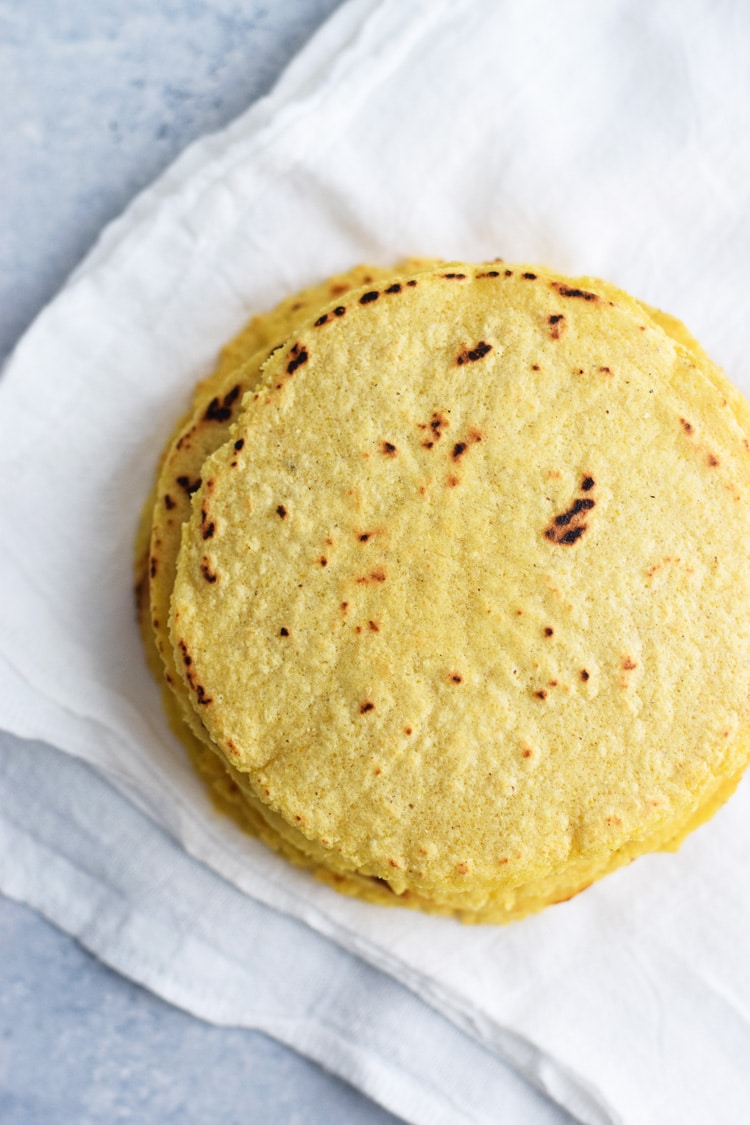 Homemade Corn Tortillas images
2019 year - Homemade Corn Tortillas pictures
Homemade Corn Tortillas recommend photo
Homemade Corn Tortillas pics
Homemade Corn Tortillas new images
foto Homemade Corn Tortillas
Watch Homemade Corn Tortillas video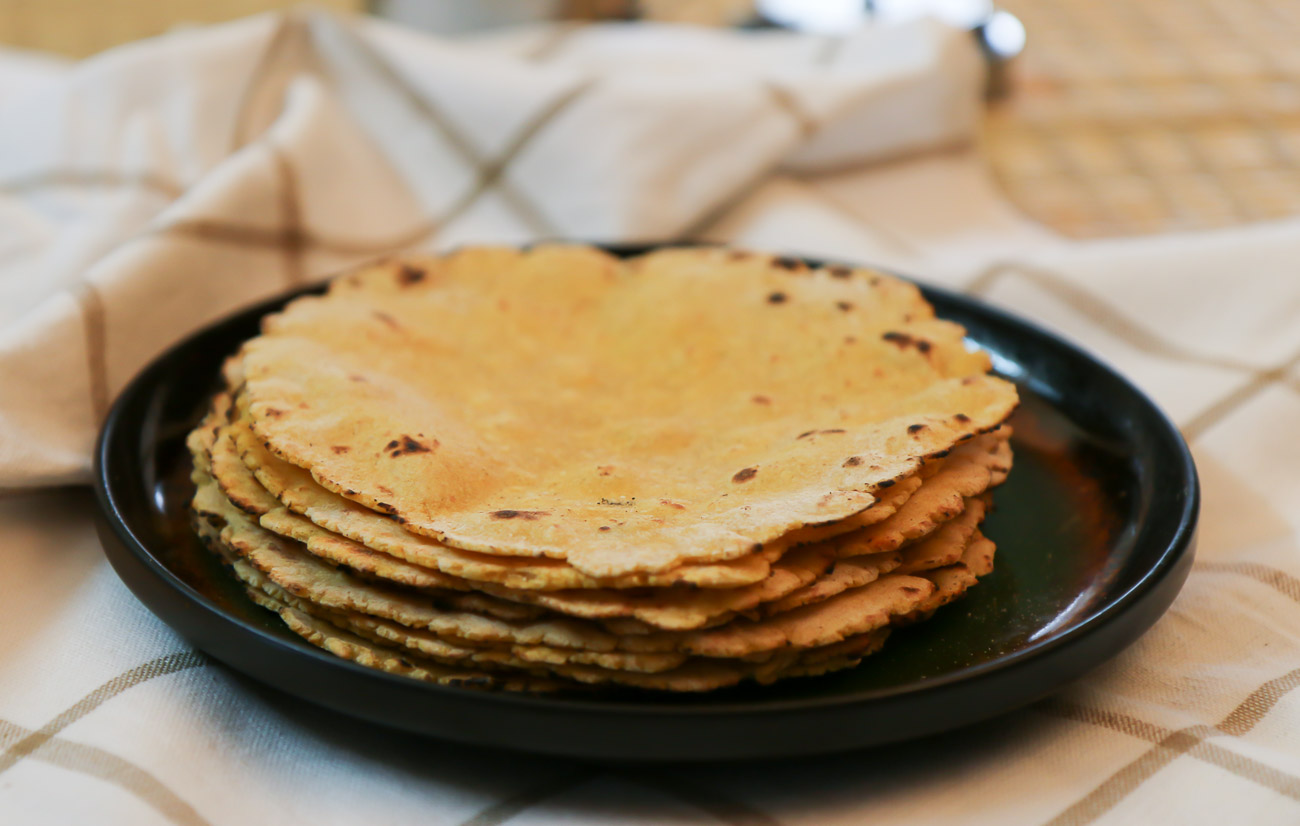 Discussion on this topic: Homemade Corn Tortillas, homemade-corn-tortillas/ , homemade-corn-tortillas/
Related News
Everything you need to know about the keto diet
We Tried It: Rapunzel-Length HairExtensions
Scientists Explain When You Can Eat atNight and When You'd Better Avoid It
Weightlifting: 5 Key Components to Ensure Long-Term Growth and Success
Off-Label Drug Use Appears Common
Clomipramine
GlamGlow's New 60-Second Bubble Mask is the Ultimate On-The-GoTreatment
Top five muscle growth foods that are being ignored now a days
How to Get a Dark Tan in the Sun
10 Quick And Easy Ways To Achieve A Seductive Look
How to Make Mummy Cookie Bites
Your Next Great Trek: Expedition Cruising
Carb Lover's Maple-Glazed Cod with Pak Choi Recipe
Date: 06.12.2018, 08:36 / Views: 94192
---