Best DIY GLITTER LIP GLOSS (MUST WATCH) 😍👑❤️😱
How to Make Your Own Lip Gloss Without Beeswax
Ingredients
Method 1: Honey Lip Gloss
1 tablespoon honey

1 tablespoon petroleum jelly (e.g. Vaseline)

1/2 tablespoon vanilla extract (or other flavor)

Drops of strawberry or mango essence (or other preferred edible flavor essence)
Method 2: Soft Lip Balm
Petroleum jelly (e.g. Vaseline)

Food coloring or other non-toxic food color source, such as a child's makeup palette or an old lipstick
Method 3: Lip Colors or Eyeshadow Gloss
1 tablespoon petroleum jelly (e.g. Vaseline)

Lipstick or eyeshadow in your chosen shade
Method 4: Colored Shine Balm
Petroleum jelly (e.g. Vaseline)

Lipstick

Glitter

Microwavable container
Steps
Honey Lip Gloss
Put a spoonful of honey and one of petroleum jelly (or Vaseline) together in a medium size bowl.Mix well.

Melt the ingredients in the microwave.

Get another bowl.

Add the vanilla extract or other flavoring.

Add a small drop of strawberry and mango essence.

Mix thoroughly.Combine one bowl into the other, and mix it all until it is soft.

Pour the resulting mixture into the container.Put the container in the fridge for at least half an hour.

Finished.
Soft Lip Balm
This method results in a soft lip balm.
Put the petroleum jelly (or Vaseline) in a small microwave-safe bowl.Use as much as you wish to make lip balm (at least a tablespoon, up to four tablespoons). Remember that more petroleum jelly makes a sheerer balm and less petroleum jelly makes the color a bit more visible.

Add the chosen color.

Add it slowly until you obtain the desired color.

Optional: Make many lip balms of varied colors. Clean out a small makeup palette (for children) and use the palette tray for molding the differently colored balms.

Stir until thoroughly blended.If it is not fully blended, the lip balm will not work.

Put the ingredients into the microwave.Microwave for 10 seconds and no longer. It should not be melted, just soft and warm.

Transfer the slightly melted balm ingredients into an old lip balm container or a small tin.

Freeze for 25 minutes.It will now be ready for use.

Enjoy your new lip balm.
Lip Colors or Eyeshadow Gloss
Melt the petroleum jelly in the microwave for 25 seconds.

Remove.

Add a little bit of lipstick or eyeshadow in your desired shade.

You can mix colors.
The shade will appear lighter when used on your lips.
Pinks and reds are recommended; other colors, such as blues and greens, will show up lightly tinted.

Stir with a spoon until the ingredients are fully blended.

Put into a suitable container.

Freeze or chill in the refrigerator for at least 20-30 minutes.

Enjoy your personalized lip balm.
Colored Shine Balm
Put some petroleum jelly into a small container.Be sure that the container is microwavable.

Open a tube of lipstick.Chop up about half of the stick and mix it with the petroleum jelly to create a paste. Use smaller pieces to melt it faster.

Shake in some glitter.For an extra sparkly finish, sprinkle some glitter into the mixture.

Microwave for 20 seconds.Use a fork to make sure the ingredients are well combined. Pour this into a permanent container.

Freeze for one hour.This will help the lip gloss solidify.

Take it out.Once the lip gloss has reached room temperature, it will be ready to use!
Community Q&A
Question

Wouldn't eyeshadow be bad for lips?

wikiHow Contributor

Community Answer

No. The pigment in eyeshadow generally has similar ingredients as the pigment in lipstick. And eyeshadow has to be safe for the eyes, so it should be safe for the lips as well.

Question

Will lip gloss melt when you leave it out for a long time?

wikiHow Contributor

Community Answer

Lip gloss won't melt because its already a liquid. Lip balm, which firms up into a solid, will melt if left out in the heat.

Question

What can I do if I have no microwave or beeswax?

wikiHow Contributor

Community Answer

You could put Vaseline or an unflavored chapstick into a glass measuring cup, sit it in a pot of hot water, and let that do the melting for you.

Question

Can I use shea butter instead of Vaseline?

wikiHow Contributor

Community Answer

Yes, you can.

Question

Is it fine if I leave it in the freezer for more than 25 minutes?

wikiHow Contributor

Community Answer

A hour or so should be fine. Avoid leaving it in overnight without a lid on it. It may get freezer burn.

Question

Can I use food coloring to color the lip gloss?

wikiHow Contributor

Community Answer

You can try, but avoid using too much. Food coloring is much more potent than other sorts of coloring and has a tendency to stain. Only a drop or two will be plenty.

Question

Can coconut oil work instead of jelly or Vaseline?

wikiHow Contributor

Community Answer

Yes, coconut oil will work. Look online for methods on how to make lip gloss with coconut oil.

Question

Can I make it without heat?

wikiHow Contributor

Community Answer

You can but it takes much longer, about 10 minutes longer.

Question

What kind of bowls are microwaveable?

wikiHow Contributor

Community Answer

Glass or ceramic bowls can be used in the microwave. Avoid using flimsy plastic bowls and never put a metal bowl in the microwave.

Question

I don't have a microwave! What should I do?

wikiHow Contributor

Community Answer

Melt it in a double boiler: Put the substance to be melted in a metal bowl. Put the metal bowl inside a pot partially filled with water, and simmer on your stove-top. Depending on the melting temperature, you might only need to fill the pot with hot water and not heat it on your stove-top.
Unanswered Questions
Is it possible to make honey lip gloss by substituting castor oil for vaseline?

Are there any recipes that use alternative waxes such as household wax (used in canning to seal jars) or perhaps a softer candle wax?

Will the vanilla extract freeze all the way?

Can you tell me how to make mood changing lip gloss/balm?

What will happen if I use both Vaseline and chapstick?
Ask a Question
200 characters left
Include your email address to get a message when this question is answered.
Don't use your favorite lipstick the first time you make it; you risk wasting it if you don't like the way the lip balm turns out. Instead, start with an inexpensive or extra lipstick.
After applying your lip gloss, and you're not pleased with its glossiness, try putting a layer of transparent lip gloss on top to make it glossier.
Avoid fragranced petroleum jelly.
Want a more sturdy, opaque lip balm? Substitute petroleum jelly with cocoa butter, found at local drugstores.
Get proper petroleum jelly, it works better than the small tins.
Use fine glitter or it might scratch your lips.
Instead of microwaving, crush the lipstick and mix with petroleum jelly and dip the container in hot water.
Melt the petroleum jelly in the micro oven for about 2-3 mins.
Try using banana extract instead of vanilla.
If you lack a heat source, mash the ingredients well, for a texture slightly similar to petroleum jelly.
Use peppermint extract for a minty fresh smell.
•If you have bees wax use equal portions like 2 coconut oil to 1 bees wax. You can add more or less of each but this way makes your lips moisturized and soft.
Warnings
Make sure to use a microwavable container, if you microwave. Avoid directly touching the lip balm mixture because it can get very hot. Use the proper utensils to handle hot lip balm.
Remember to check for allergens on all items used before making this.
Things You'll Need
Mixing bowls (microwave-safe)

Mixing spoon

Microwave

Appropriate storage container
Sources and Citations
Martha.org,Adventures in Lip Balmfrom – research source for method 1
Made Recently
Loading...
Did you try these steps?
Upload a picture for other readers to see.
Upload error
Awesome picture! Tell us more about it?
Article Info
Categories:
In other languages:
Español: , Italiano: , Русский: , Português: , Deutsch: , Français: , Bahasa Indonesia:
Thanks to all authors for creating a page that has been read 392,667 times.
Video: How to make your own lip gloss
How to Make Your Own Lip Gloss Without Beeswax images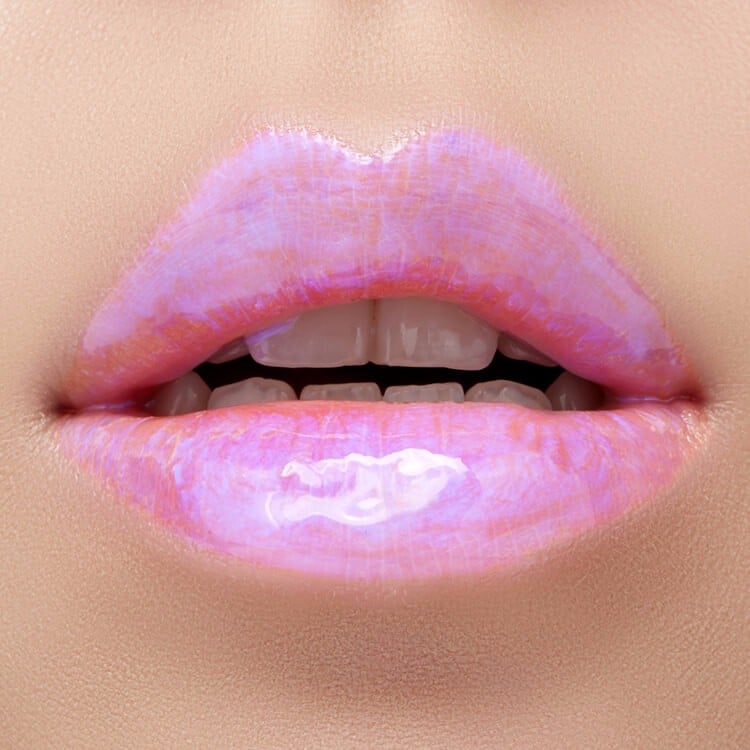 2019 year - How to Make Your Own Lip Gloss Without Beeswax pictures
How to Make Your Own Lip Gloss Without Beeswax forecasting photo
How to Make Your Own Lip Gloss Without Beeswax pics
How to Make Your Own Lip Gloss Without Beeswax new pics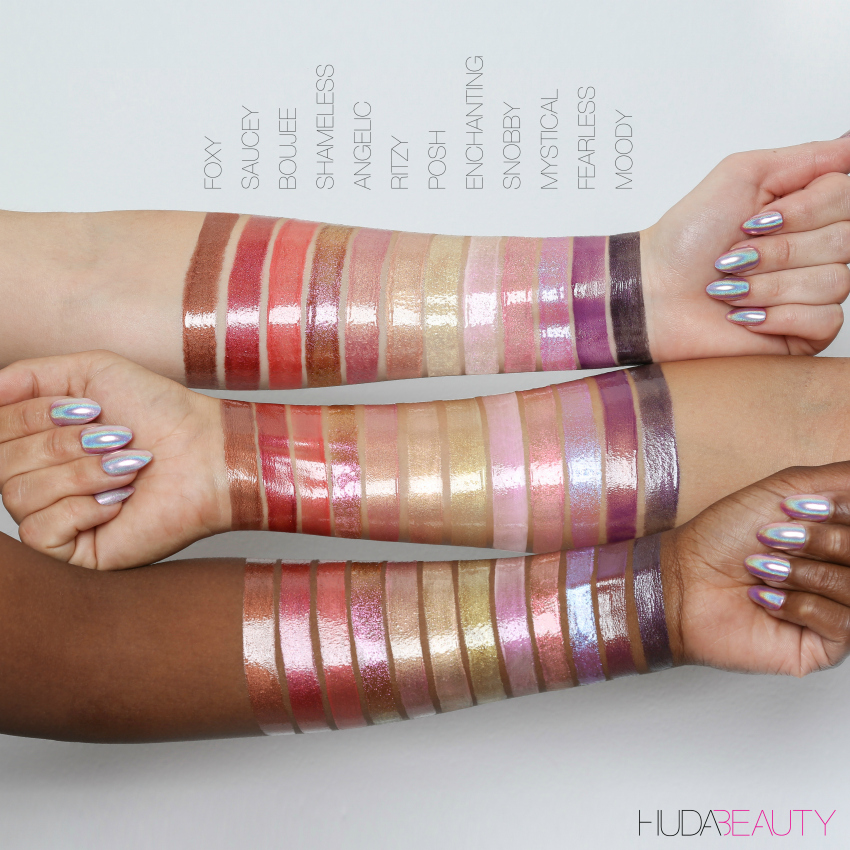 picture How to Make Your Own Lip Gloss Without Beeswax
Watch How to Make Your Own Lip Gloss Without Beeswax video
Forum on this topic: How to Make Your Own Lip Gloss , how-to-make-your-own-lip-gloss/ , how-to-make-your-own-lip-gloss/
Related News
Pippa Middleton Steps Out With Her New Baby Boy for the First Time
Weight Training May Improve Self-Image
Copyright DMCA Notice
How A Pillow Could Alleviate Your Pain
Warby Parker: Not A Fad But ASolution
40 Dragon Shoulder Tattoo Designs For Men – Manly Ink Ideas
Find Dresses for Your Body Type and Flatter Your Figure
Fact: Purple Lip Gloss is Surprisingly Flattering
9 Clutter-Busting Secrets From A Person Who Lived In 90 Square Feet
The 14 All-Time Best Backyard Party Ideas
How to Win a Gotcha War
Kim Kardashian Shuts Down Rumors That You Can See Cocaine in Her Snapchat
Stylish Outerwear Substitutes for A Blazer
60 Hairstyles Featuring Dark Brown Hair with Highlights
New Yorks Big Soda Ban
Date: 06.12.2018, 14:23 / Views: 55185
---