This is How You Start an Apparel (T-Shirt) Business | Part 1
How to Start a T Shirt Business
Three Parts:
T-shirt businesses are fairly common nowadays, but don't be fooled: starting your own t-shirt business won't be easy and won't produce a steady source of income overnight. To make your business successful, you'll need to do plenty of research and design high-quality merchandise people will actually be interested in buying.
Steps
Planning and Research
Identify your target market.

Since the t-shirt market is already so developed, your own business won't survive long if you try to compete with every other t-shirt business. Instead, focus on one target market or niche.

Make your target market specific without becoming too obscure. For example, "funny graphic shirts" would be a bad market since it's too broad. A better choice would be something like "funny graphic shirts about cooking and baking" since that addresses a focused yet widespread target group.

Hire partners and other employees.

Even if you're starting the business on your own, you'll probably need to hire help and delegate tasks to other people. Focus your efforts on the business aspects that come naturally to you, then hire partners to help you with the rest.

A successful t-shirt business needs skilled designers and printers, but it also needs people who can make websites, manage people, and market the product. Moreover, if you struggle to manage your finances, you might also need to hire an accountant or someone else to do that for you.
Even if you have some skill in each area, you will probably need to hire partners as your business grows simply to keep up with the demand.

Choose the best print method for your business.

There are three main print methods used by t-shirt businesses: screen printing, heat transfer, and direct-to-garment. Each option has pros and cons, so you'll need to figure out which one is right for your intended business model.

Screen printing is cost-effective for large batches, but it can be expensive if you want to offer multiple colors. It also works best with simple designs, and the quality can start decreasing once designs become too complex.
Heat transfers make it easier to print shirts on demand. The designs need to be professionally printed on high-quality heat transfer paper, but you'll need to invest in a heat press machine and transfer the design to each shirt yourself. The overall quality is less durable than screen printing and direct-to-garment printing, too.
Direct-to-garment printing creates high-quality images and makes it easier to produce small orders in a wide range of colors. The designs themselves can also be very detailed without a drop in quality. It won't be very cost effective for large production runs, though.

Set goals.

Establishing specific business goals will make it easier for you to know what you're working toward. If you don't set any goals, you can easily become aimless and find your business struggling as a result.

Set long-term and short-term goals. Determine how many shirts you plan to sell this year, month, and week. Once you start meeting your short-term goals, you can adjust your future short-term and current long-term goals accordingly.

Organize your financial records.

You should understand your financial situation before you even enter the designing phase of your business. Make sure that you're keeping a record of your finances throughout the entire process, as well.

Keep all of your business expenses on the same bank account and credit card. If possible, don't use this account or card for anything other than your business.
Know what to expect before money starts changing hands. Get quotes from multiple printers and compare cost to value. Factor in the cost of labeling, packaging, storage, and shipping supplies, too. Ultimately, the cost of production will be the key factor in determining the sale price of your product.

Establish your own brand.

Even if you only have two or three designs, you should still market them as part of a larger brand instead of selling them separately and anonymously. Keep the content and quality of your shirts consistent across the brand.

Creating a brand will make it easier to advertise. Customers who purchase from you will associate the t-shirt with your brand, and might be more likely to return to your brand later or recommend it to others.
Additionally, creating a brand before you start selling will make it easier to expand your business if you decide to add more designs later.
Product Creation
Create unique designs.

The graphics and slogans used on your shirts don't need to be complex, but they must be original enough to stand out in a flooded market. You can design everything yourself if that's your area of expertise, but if it isn't, work with a designer to create something that works.

Check out online design communities like Dribbble and Behance, or freelance networks like Freelancer and Elance. Search through the work of existing freelance designers in these networks and contact the designers you like about working with you.

Check your design.

Before finalizing your design, check the way it looks on digital mockup images. Since customers will want to see the design before buying, you'll need to make these same images available to customers once you start selling.

You could use photo imaging software and digital t-shirt templates to create your own design previews.
Alternatively, you can skip the digital mockup and simply print one sample shirt with that design. If you choose to sell that particular design, take a digital photograph to show your customers how it looks.

Use high-quality materials.

Take time to choose the right type of blank shirts for your business. Aside from the cost, you also need to choose blank shirts made with comfortable material. The fit and sizing of those shirts should be agreeable, as well.

Do your own research and make a choice based on your own interests and needs. A few popular t-shirt blanks include All style , Alternative Apparel, American Apparel, Anvil, Gildan, and Tultex.
Once you narrow down your choices, order a blank from each company and check the product itself before finalizing your decision.

Find the right printer.

No matter which print method you choose, you'll need to hire the services of a professional printer. Do your research to determine which printers might offer the best price and service for your business's needs.

If you print using heat transfers, you should look for local print shops that can work with you. You'll also need to invest in a
If you use screen printing or direct-to-garment printing, find online printers with good reputations. Note that screen printers will often print batches and ship them to you, but direct-to-garment printers will usually print individual shirts and ship them directly to the consumer.

Test the quality of the final product.

Order or print up a sample version of your product to check the quality of your merchandise. You'll need to sell high-quality products if you want your business to survive past the first few months.

If you're dissatisfied with the way the product looks, figure out what the problem is and correct it. The design might not look as good in print as it did digitally, and the problem may lie with the design itself, the printing method you chose for it, or the company doing the actual printing.

Get feedback before opening shop.

Run the design and final product past potential customers before rolling it out and trying to sell it. Make sure that there's interest in a design before you invest the time and money required to sell it.

Post images of the design on social network pages. Understand that friends and relatives might be biased toward you, however, so some of the feedback might be idealistically positive instead of realistically so.
Consider running a crowd-funding campaign. If people like your design well enough to pledge money to it, the design itself has good odds of success.
Sales
Pick an online market platform.

You can either create your own website or rely on a third party website to host the online storefront of your business. There are pros and cons to either option.

Creating your own website allows you to have more control over how merchandise is displayed and sold. It can cost more money, however, and it might be more difficult to inform potential customers about your brand.
Third party websites can be less expensive at the time of start-up, but you'll usually have to split the cost of each sale, so you'll need to sell your shirts at a higher cost or settle for a smaller profit. This can still be a great option, though, if you aren't confident about your ability to maintain your own website or market your product independently.

Consider non-digital sales.

Many—if not most—contemporary t-shirt businesses strictly sell their product online, especially if they use direct-to-garment printing. If you print using heat transfers or screen printing, however, you might want to consider selling some of your products at craft shows and related events.

If you someday hope to sell your shirts in stores, be honest about that goal and make a conscious effort to strive for it. It might be difficult to achieve at the start of your business, but if you can become successful online and at small in-person venues, you can maximize your odds of someday selling your wares at an actual storefront.

Advertise online.

Since most of your sales will probably be online, most of your advertising will likely be online, too. Many forms of online advertising are even free, which is great if you don't have a large marketing budget.

Establish business accounts on social networks like Facebook, Pinterest, Twitter, and Instagram. You can also connect to your customers directly through e-mail lists and blogs.
Network with t-shirt blogs and other blogs connected to your target market. As you establish good connections to these other bloggers, you can ask them to help your business by making a note of it on their blogs.
Free forms of advertising can be a good start, but you'll eventually need to put money into marketing if you want your business to continue expanding. Do your research on paid online advertisements to determine which might be the best setup for your brand.

Market your brand in person.

Even if your business is primarily or entirely online, you should still do a little marketing in person. Traditional advertisements might not be very cost-effective for this type of business, so focus most of your efforts on promotional advertising.

Essentially, promotional advertising heavily relies on your willingness to give out freebies. If you can factor it into your budget, give out a handful of free t-shirts at an event or donate old stock to secondhand store. Consider sponsoring a local little league or bowling team, and provide the shirts free-of-cost. You can also give out stickers, postcards, and other small promotional stickers.

Be persistent.

Don't expect immediate success. Running any business will require a considerable amount of hard work, and you'll need to keep working at it to achieve success.

If your shirts aren't selling, identify the problem and try to fix it. It could be an issue with the design, the price, or the overall quality.
Continue to analyze your strategies and plans throughout the life of your business, even when it's experiencing success. Never settle for "good enough." You should make your business the best it can be.

Enjoy your work.

It'll be much easier to remain passionate about your t-shirt business if you enjoy the work, so do what you can to blend your passions into your overall business model.

It's perfectly normal to feel burned out at times, but you can't let those periods slow you down. Read motivational books or find out what others are doing to make their businesses both successful and enjoyable. Seek advice from mentors, and go to past customers and supports for encouragement.
Community Q&A
Unanswered Questions
If you start a website for your sales, do you need a permit and collect taxes? How does it work

How do I create a lot of pictures for printing on a t-shirt?

How to build a t-shirt printer?

Does heat transfer method wash off after print?

How to create your own bag?
Ask a Question
200 characters left
Include your email address to get a message when this question is answered.
Quick Summary
To start a t-shirt business, start by creating unique designs to make your t-shirts stand out. If you need help with graphics, consider using freelance designers through online networks like Freelancer and Elance. Next, choose the best print method such as screen printing for large batches and simple designs, heat transfers to print shirts on demand, or direct-to-garment printing for small orders with lots of colors. Then, create a website and advertise your business online through social marketing.
Video: How to Start a T-shirt Business
How to Start a T Shirt Business images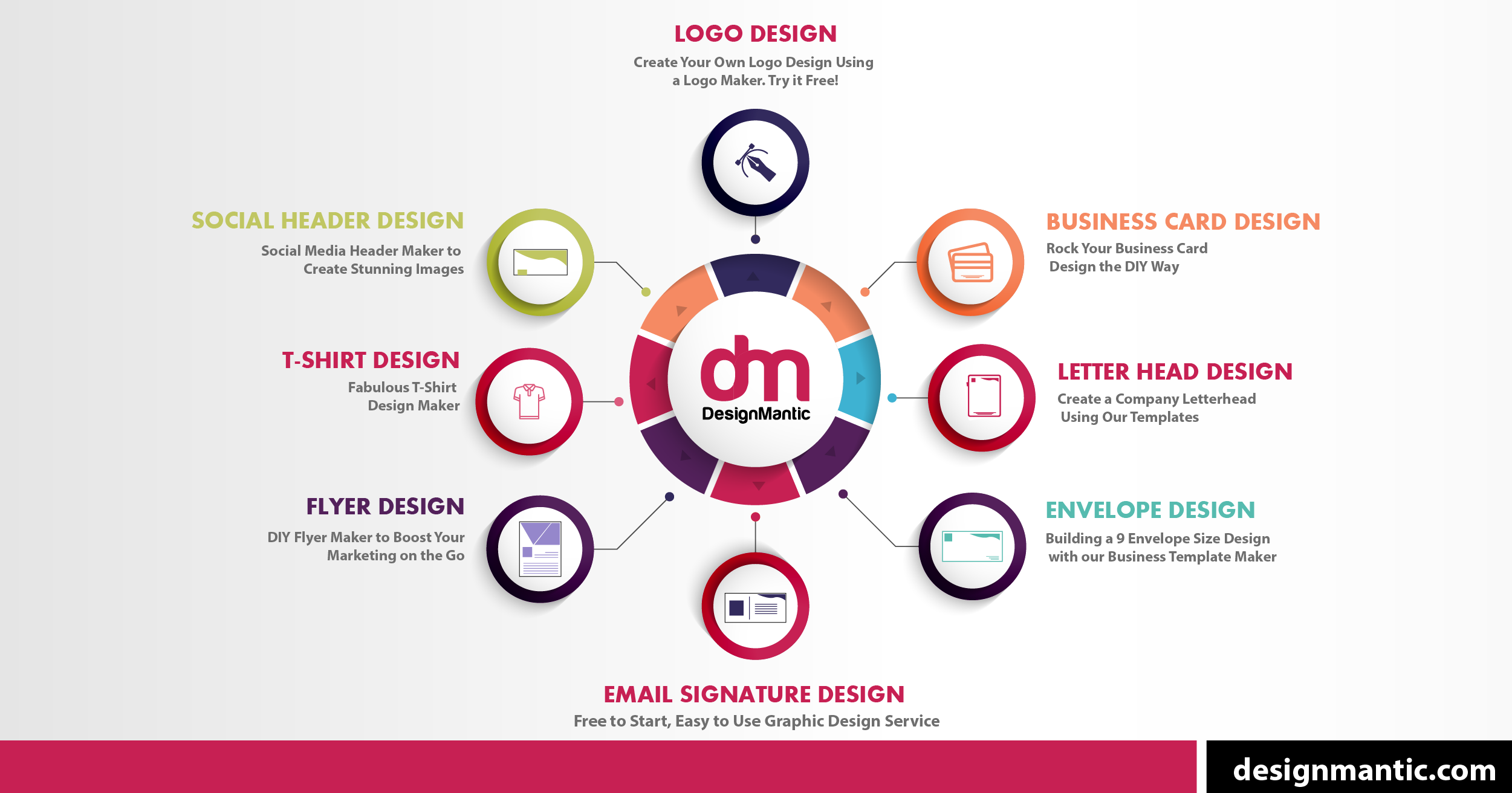 2019 year - How to Start a T Shirt Business pictures
How to Start a T Shirt Business advise photo
How to Start a T Shirt Business images
How to Start a T Shirt Business new foto
pics How to Start a T Shirt Business
Watch How to Start a T Shirt Business video
Discussion on this topic: How to Start a T Shirt Business, how-to-start-a-t-shirt-business/ , how-to-start-a-t-shirt-business/
Related News
1. Portugal — expats living here are happiest with their relationships with locals. People look after each other, a Dutch expat said. A US national also said locals were friendly and helpful
The Sexy Way To Boost Your Memory
Wine Drinkers Guide To Cabernet Sauvignon
The Healthiest Heel Height for Your Feet
10 Best Things We Learned This Year
Free Delivery Free Returns At Matchesfashion.com
Easy Smokey Eye Makeup: 3 Ways to Get theLook
How to Make 90s Grunge Inspired Knee Ripped Jeans
9 Heart-Healthy Valentines Day Gift Ideas
How to Get Rid of Head Lice Naturally
Pierre Hardy For Gap: Summer 2010
Date: 09.12.2018, 23:10 / Views: 73542
---