Indomethacin Nursing Considerations, Side Effects, and Mechanism of Action Pharmacology for Nurses
Indomethacin
What Is Indomethacin (Indocin)?
Indomethacin (Indocin) is a prescription drug used to treat moderate to severe pain, swelling, and stiffness from arthritis.
Indomethacin belongs to a class of drugs called non-steroidal anti-inflammatory drugs (NSAIDs).
These drugs treat swelling, pain, and fever by blocking the production of substances in the body called prostaglandins, which regulate inflammation and other bodily processes.
Indomethacin is approved to treat:
Doctors may also use indomethacin to treat bursitis (shoulder joint inflammation), gout, or gouty arthritis, (a form of arthritis caused by crystals of uric acid building up inside joints), and inflammation of tendons (tissue that attaches muscles to bones).
The Food and Drug administration (FDA) approved indomethacin in 1965 for the drug company Iceutica Operations under the brand name Indocin.
Today, several drug manufacturers make generic versions of the drug. It's also sold under other brand names, including Indo-Lemmon and Tivorbex.
Indomethacin Warnings
Indomethacin and other NSAIDs can cause heart attack and stroke.
These can occur without warning and can be fatal. This risk may increase if you take indomethacin for a prolonged period of time.
You also may be at higher risk if you have a history of heart disease or high blood pressure. Taking indomethacin may trigger high blood pressure or make it worse, and high blood pressure is a risk factor for stroke and heart attack.
Indomethacin and other NSAIDs may cause ulcers, perforations, and sudden bleeding in your stomach or intestine (known as gastrointestinal, or GI, bleeding).
This can occur at any time during treatment. You may be at higher risk for GI bleeding if you are elderly, drink a lot of alcohol, smoke, are in poor health, or take any blood-thinning medication.
You may also be at higher risk if you have a history of ulcers or GI bleeding.
About 1 percent of people who take indomethacin every day for three to six months experience GI bleeding.
You should not take indomethacin if you have asthma, nasal polyps, and an allergy to aspirin.
This triple combination -- known as ASA triad, aspirin triad, or Samter's triad -- can results in anaphylaxis, a potentially fatal allergic reaction.
Talk with your doctor about the warnings related to stroke, heart attack, GI bleeding, and anaphylaxis.
Tell your doctor about any history of heart disease, stroke, ulcers, or GI bleeding, including any family history of heart disease or stroke.
Ask your doctor how you will be checked for these conditions and any warning symptoms to watch for.
Use indomethacin with caution if you have high blood pressure, heart failure, or edema (fluid retention), or if you have ever had a peptic ulcer.
You should not take indomethacin for two weeks after having a type of heart bypass surgery called coronary artery bypass graft. Taking indomethacin could increase your risk for stroke or heart attack after this surgery.
Before starting indomethacin, also let your doctor know if you have any of these conditions:
Indomethacin and Pregnancy
Indomethacin is not safe to take during later stages of pregnancy because it may cause heart defects and other problems to a developing fetus.
Before taking indomethacin, let your doctor know if you are pregnant or may become pregnant. And if you become pregnant while taking indomethacin, tell your doctor right away.
Indomethacin is also unsafe to take while breastfeeding because it can pass into breast milk.
Children 14 years old and younger should not take indomethacin.
Indomethacin Side Effects
Possible side effects of indomethacin include:
Serious side effects can occur with indomethacin.
If you have any of these side effects, stop taking indomethacin and call your doctor right away. For severe side effects, get emergency help, or call 911:
Chest pain
Wheezing or difficulty breathing
Weakness on one side of the body
Slurred speech
Stomach pain
Vomiting blood or something resembling coffee grounds
Bloody diarrhea or tarry stools
Unusual bleeding or bruising
Skin rash or blistering
Skin rash with fever
Fatigue, nausea, yellowing of skin or eyes, dark-colored urine, and flu-like symptoms
Swelling of the face, throat, tongue, or body
Difficulty swallowing or talking
Blurred vision
If you have any side effects from indomethacin, let your doctor know.
People older than 65 are more prone to side effects of indomethacin, including GI bleeding. If you are over 65, ask your doctor whether there are safer alternatives.
Indomethacin Interactions
Some drugs may affect the way indomethacin works, and indomethacin may affect other drugs you are taking.
It's very important to let your doctor know about all drugs you take, including any other prescription drugs, over-the-counter medications, illegal or recreational drugs, herbal remedies, or supplements.
Types of drugs that are known to interact with indomethacin include:
Other Indomethacin Interactions
Indomethacin may cause drowsiness and headache, so don't drive or do other activities that require careful attention until you know how indomethacin affects you.
You shouldn't drink alcohol while taking this medication because it can worsen the side effects of indomethacin.
Indomethacin Dosage
A typical dose of indomethacin for rheumatoid arthritis, osteoarthritis, or ankylosing spondylitis is 75 milligrams (mg) two or three times a day, but your doctor will try to find the lowest dose that works for you.
Indomethacin comes in regular capsules, extended-release capsules, liquid form, and suppositories.
Don't open or crush the extended-release capsules, and mix the liquid thoroughly. Take indomethacin with food or after a meal.
Treatment for shoulder pain may continue for one or two weeks, but treatment for gout should stop as soon as pain goes away.
In 2014, the FDA approved a low-dose version of indomethacin: 20-mg and 40-mg capsules sold under the brand name Tivorbex.
This version of the drug is made of smaller particles of indomethacin that dissolve more quickly.
Indomethacin Overdose
An overdose of indomethacin can cause nausea, vomiting, severe headache, dizziness, confusion, and tiredness.
Severe symptoms can include numbness, tingling, and seizure.
If you think you have taken an overdose, or if someone else may have overdosed on indomethacin, call a poison control center at 1-800-222-1222 or call 911.
Missed Dose of Indomethacin
Take indomethacin exactly as directed by your doctor. Don't take more or less.
If you miss a dose of indomethacin, take the missed dose as soon as you remember.
But if it's almost time for your next dose, skip the missed dose and continue your regular dosing schedule.
Don't double your dose to make up for the missed one.
Indomethacin Pictures
Indomethacin 50 mg-MYL, green, capsule,
Indomethacin 25 mg-TEV, green, capsule,
Indomethacin 25 mg-TEV, green, ,
Indomethacin 25 mg-MYL, green, ,
Indomethacin 50 mg-ESI, pink/white, ,
Indomethacin 50 mg-TEV, green, capsule,
Indomethacin 25 mg-MYL, green, capsule,
Indomethacin 50 mg-IVA, green, ,
Indomethacin 75 mg SR-EON, green/white, capsule,
Indomethacin SR 75 mg-AMN, blue/white, capsule,
Indomethacin FAQ
Q: I've been prescribed indomethacin. Can it make my blood glucose level go up?
A: Indomethacin (Indocin) can cause blood glucose levels to rise. Indomethacin can also increase your risk of serious effects on the stomach or intestines, including bleeding or perforation (forming of a hole). These conditions can be fatal, and gastrointestinal effects can occur without warning at any time while you are taking an NSAID like this. Older adults may have an even greater risk of these serious gastrointestinal side effects. Side effects are, however, patient specific. For additional information on this medication, go to //www.everydayhealth.com/drugs/indomethacin. Lowell Sterler, RPh
Q: Does indomethacin lower uric acid levels in the body?
A: Indomethacin (Indocin) is a non-steroidal anti-inflammatory drug (NSAID), used to treat inflammation from gout, and other conditions, such as arthritis, ankylosing spondylitis, tendonitis, or bursitis. Indomethacin does not lower uric acid levels in the body. Indomethacin works by blocking certain prostaglandins from releasing substances in the body which cause inflammation. Diet and exercise are considered to be the best ways to reduce uric acid and should be tried first. If they fail, then an additional medication may need to be added. Ways to lower uric acid may include slowly losing weight, as a rapid reduction can actually induce a gout attack. Purines in the diet should be decreased, which includes avoiding alcohol. Low fat dairy products, such as milk, yogurt, and cheese should be a part of the diet. Water is also important, as it can help clear uric acid from the body. Fruits which are low in purines include bananas, blueberries, cherries, and strawberries. Good choices in vegetables are cabbage, celery, kale, parsley, tomatoes, and all green, leafy vegetables. The prescription medication probenecid lowers uric acid by helping the body to pass it through the urine. Other prescription medications, including Zyloprim (allopurinol) and Uloric (febuxostat) block the body from making uric acid. Uloric (febuxostat) is newer and has shown a benefit of not being as hard on the kidneys as the older medications. Although indomethacin is a common medication given to treat symptoms of gout, if diet and exercise are unable to reduce gout attacks, you may want to discuss other options with your doctor. For more specific information, consult with your doctor or pharmacist for guidance based on your health status and current medications, particularly before taking any action. Patti Brown, PharmD
Q: I'm currently taking indomethacin 25 mg three times a day for episcleritis. I want to try to get pregnant at the end of this month. Is it okay to continue with this medication and when should I stop, when I'm trying to get pregnant or once I'm pregnant?
A: The U.S. Food and Drug Administration (FDA) categorizes drugs based on their risk to the health of the baby. Indomethacin is considered pregnancy category C, meaning that it may be harmful to an unborn baby. Tell your doctor if you are pregnant or plan to become pregnant during treatment. Taking indomethacin during the last 3 months of pregnancy may result in birth defects. Do not take indomethacin during pregnancy unless your doctor has told you to. Consult your healthcare provider right away for specific recommendations.
Video: Ibuprofen, indomethacin and naproxen: NSAIDs (COX 1 and 2 inhibitors)
Indomethacin images
2019 year - Indomethacin pictures
Indomethacin advise photo
Indomethacin images
Indomethacin new images
photo Indomethacin
Watch Indomethacin video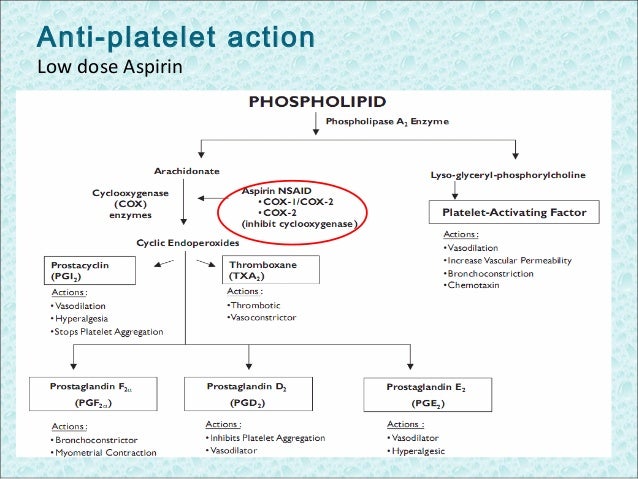 Communication on this topic: Indomethacin, indomethacin/ , indomethacin/
Related News
How to Apply Makeup (for Teen Girls)
How to Prepare to File an Insurance Claim in the Event of Disaster
Mixed Bean and Vegetable Salad
How to Prevent Infection After Dental Work
Johanna Voss
How to Diagnose Bronchiolitis
A new OnePlus 6T color Thunder Purple is coming November 15
Converse is Redesigning Its Iconic Sneaker For the First Time in 100Years
Healthy Recipes For Nursing Moms
How to Give Back to the Community
Date: 06.12.2018, 14:35 / Views: 54375
---